BIODIT grabbed the attention of Host Expo's visitors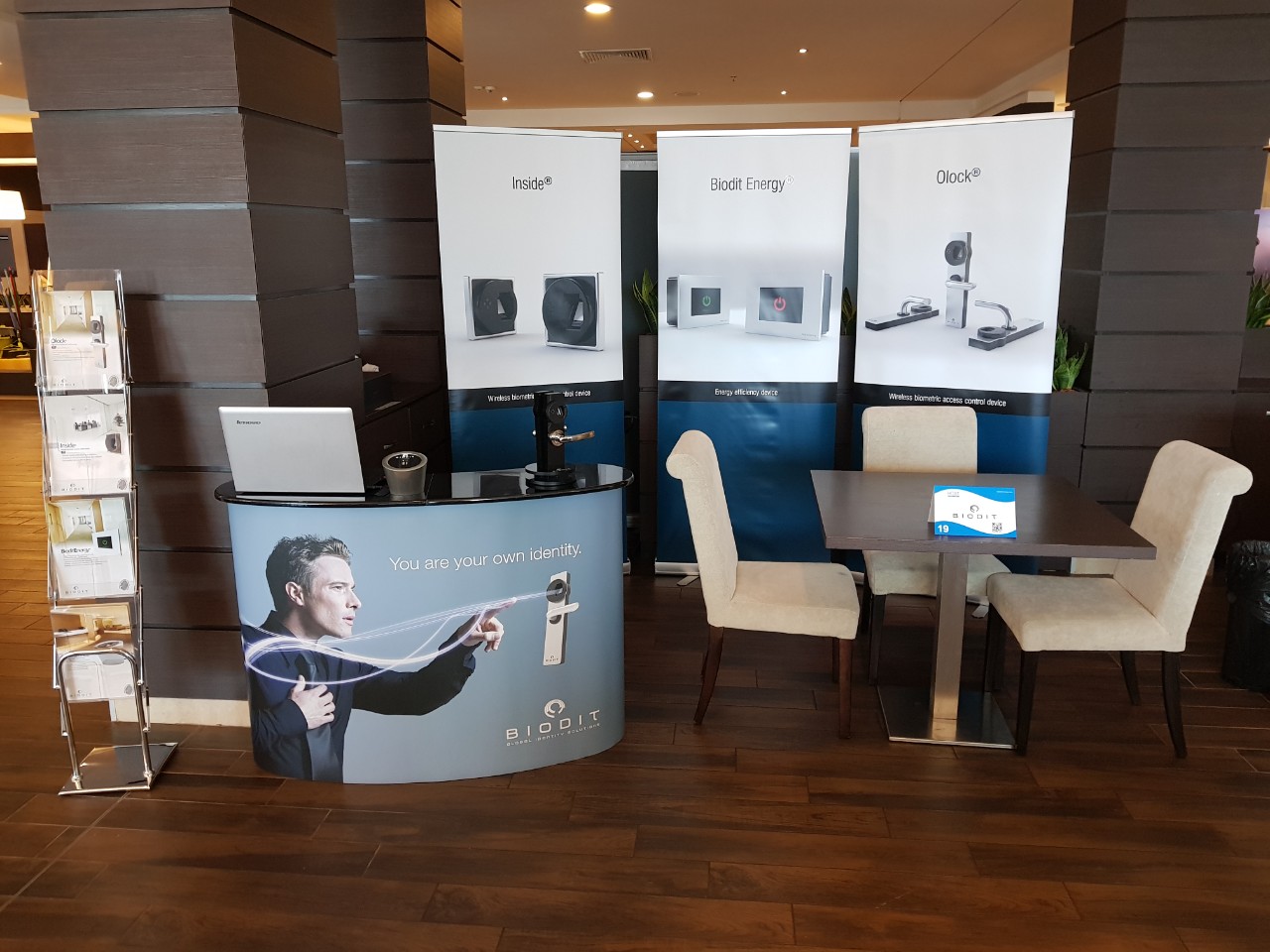 The Bulgarian hi-tech company took part in the Host Expo 2019 forum, held in the resort Golden Sands. Visitors' attention was attracted by the unique wireless access biometric access control system O'Lock®WBLS.
BIODIT's biometric systems have been successfully inplemented in hotels around the world, and the company expects this to happen soon in the Bulgarian hotels. O'Lock®WBLS provides the highest security for both guests and staff. As the need for keys and maps is dropped, hotels report increasing customer satisfaction as well as lowering in costs.