THE EFFECTIVE PERSONNEL MANAGEMENT SOLUTION
The evolution of technology has enabled us to create a solution of new generation that makes any business more efficient. BIODIT Time Management is a powerful tool that combines innovative identification technology and software to manage and control your staff.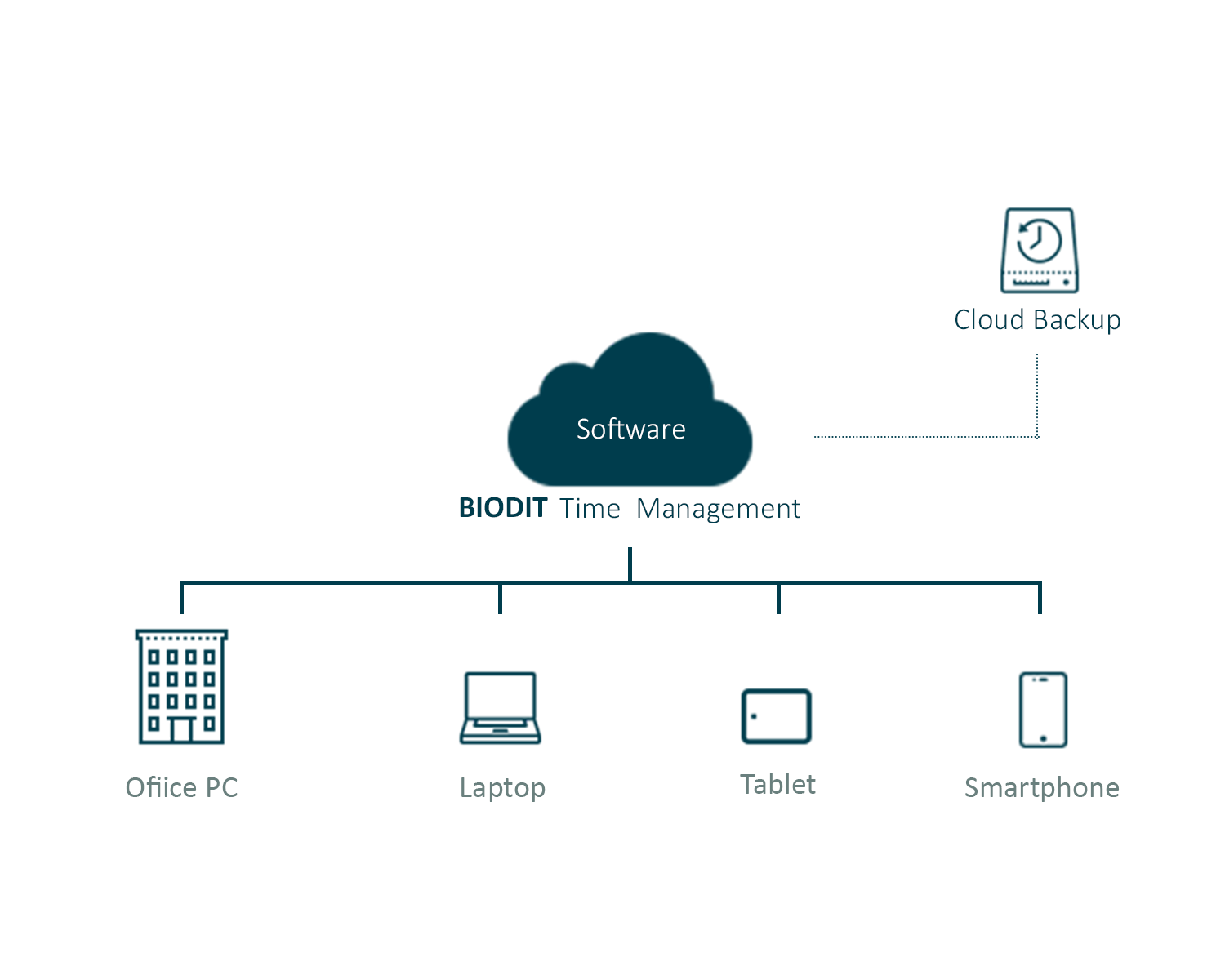 BIODIT Time Management works with cloud-based software, which provides you with a flexible and very reliable solution. You can access the software through various devices - computer, laptop, tablet or smartphone.
STYLISH AND FUNCTIONAL DESIGN
The design of the device will add a stylish technological finish to the interior appearance of your room, combined with maximum convenience in use.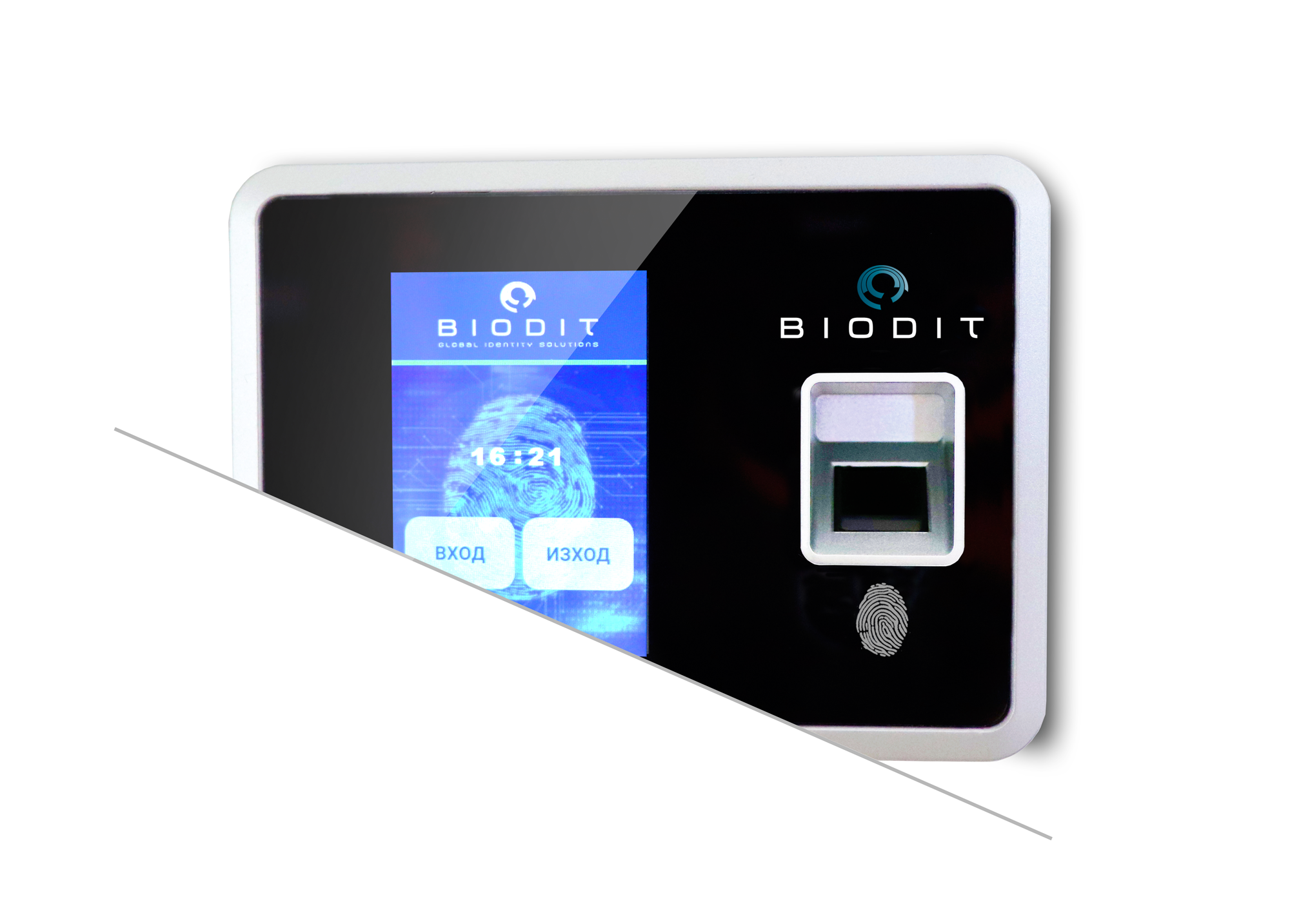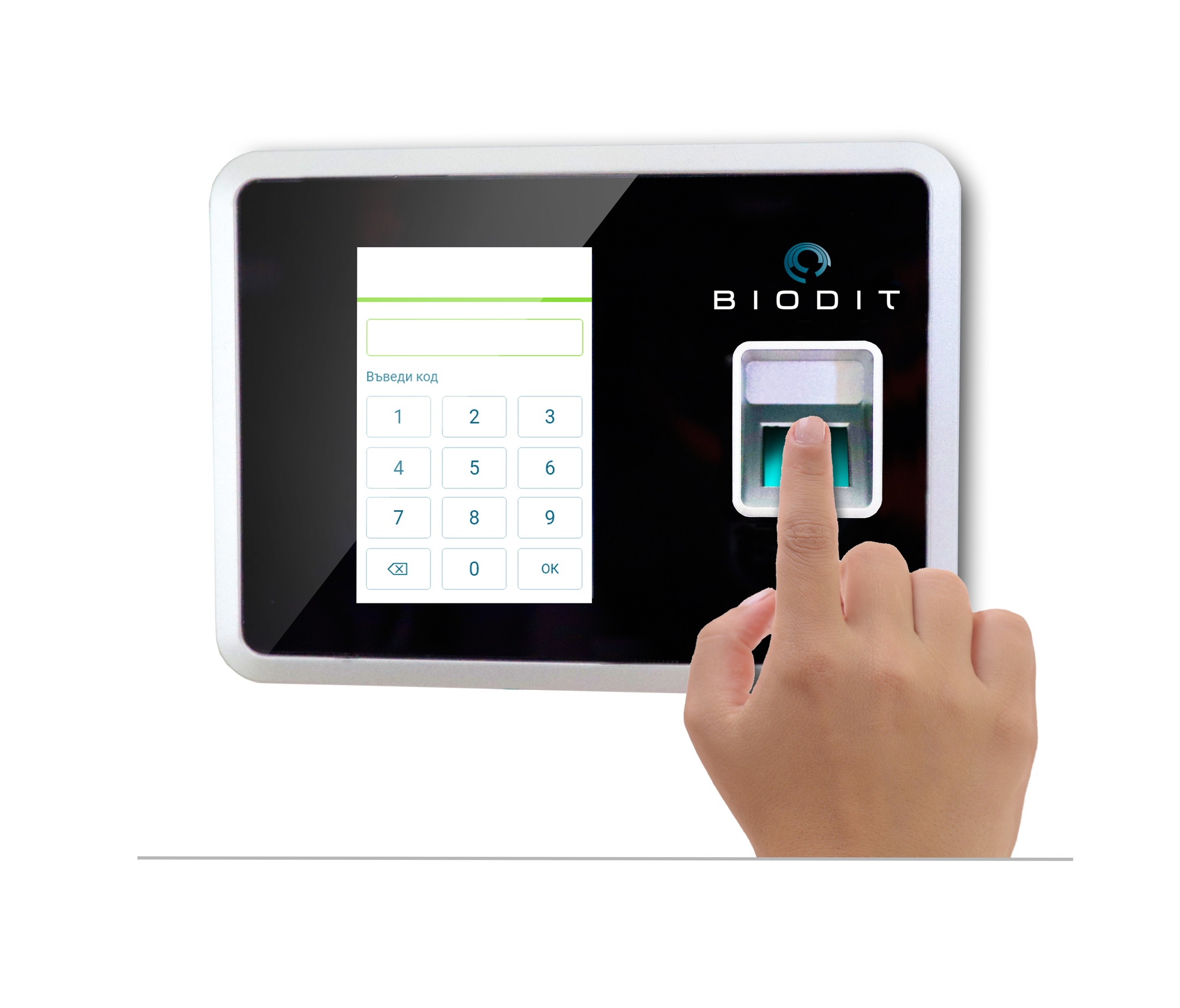 MAXIMUM CONVENIENCE IN USE
You will no longer need your employees to carry cards and chips that are inconvenient to use. BIODIT Time Management provides two methods for quick, easy and convenient identification: by fingerprint scanning or by PIN identification.
State-of-the-art GDPR-compliant IDENTIFICATION TECHNOLOGY
Due to the freedom to choose between identification options - fingerprint or pin code, our innovative solution works in full compliance with the GDPR and the EU Working Time Directive (2003/88 / EC)
The BIODIT biometric device converts fingerprints into one-way hexadecimal code. This is done by taking 70 to 80 points from a specific fingerprint, using a mathematical algorithm, creating a three-dimensional vector for each point. It cannot be reproduced in reverse order or copied, nor does it allow a fingerprint model to be generated.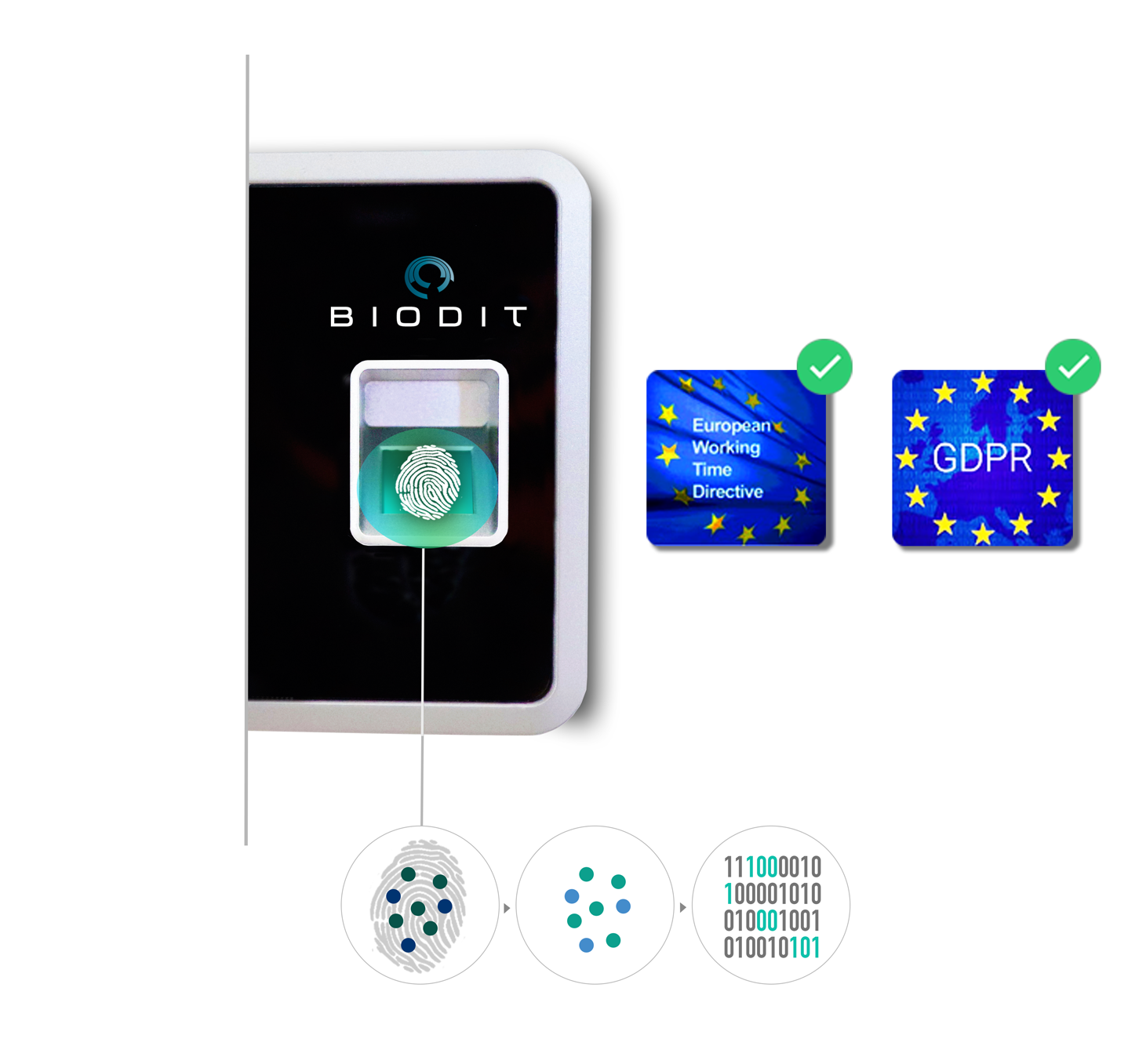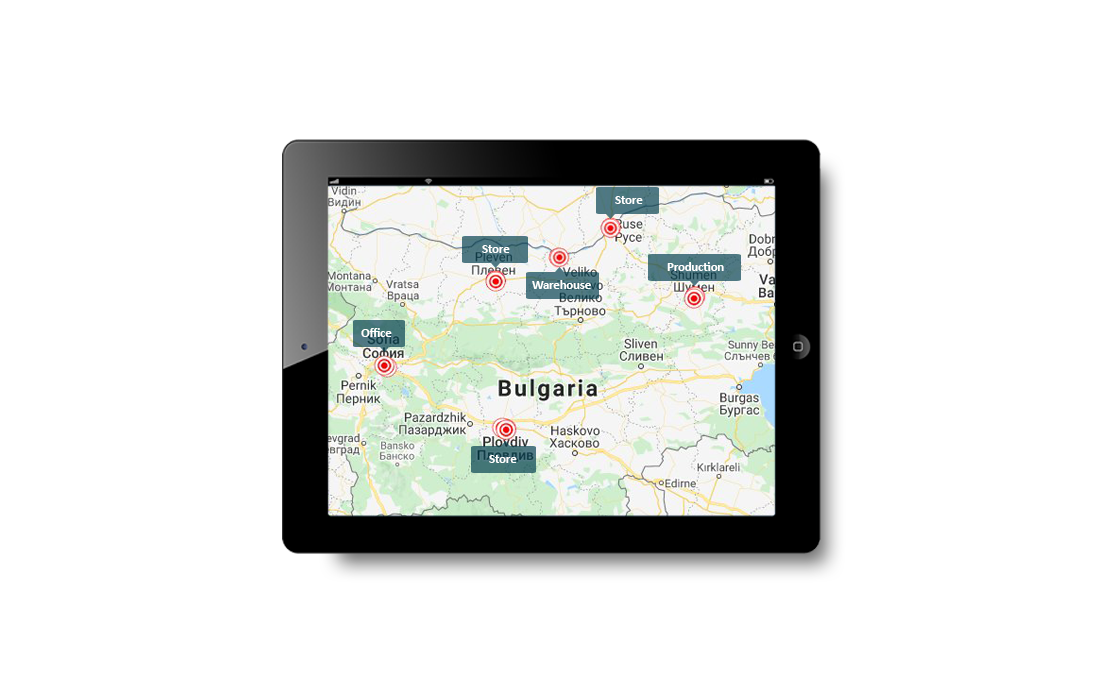 CENTRALIZED MANAGEMENT OF MANY LOCATIONS
BIODIT Time Management allows you to connect and add an unlimited number of terminals in different locations that you can manage centrally.
ELIMINATES EMPLOYEE ABUSE AND LOSSES FROM DELAYS AND ABSENCES
74% of companies suffer losses directly related to employee abuse and inefficiency of widely used personnel management systems.
None of your employees will be able to register another colleague who is late or absent from work. You will always have up-to-date and accurate information about the working hours and attendance of your employees.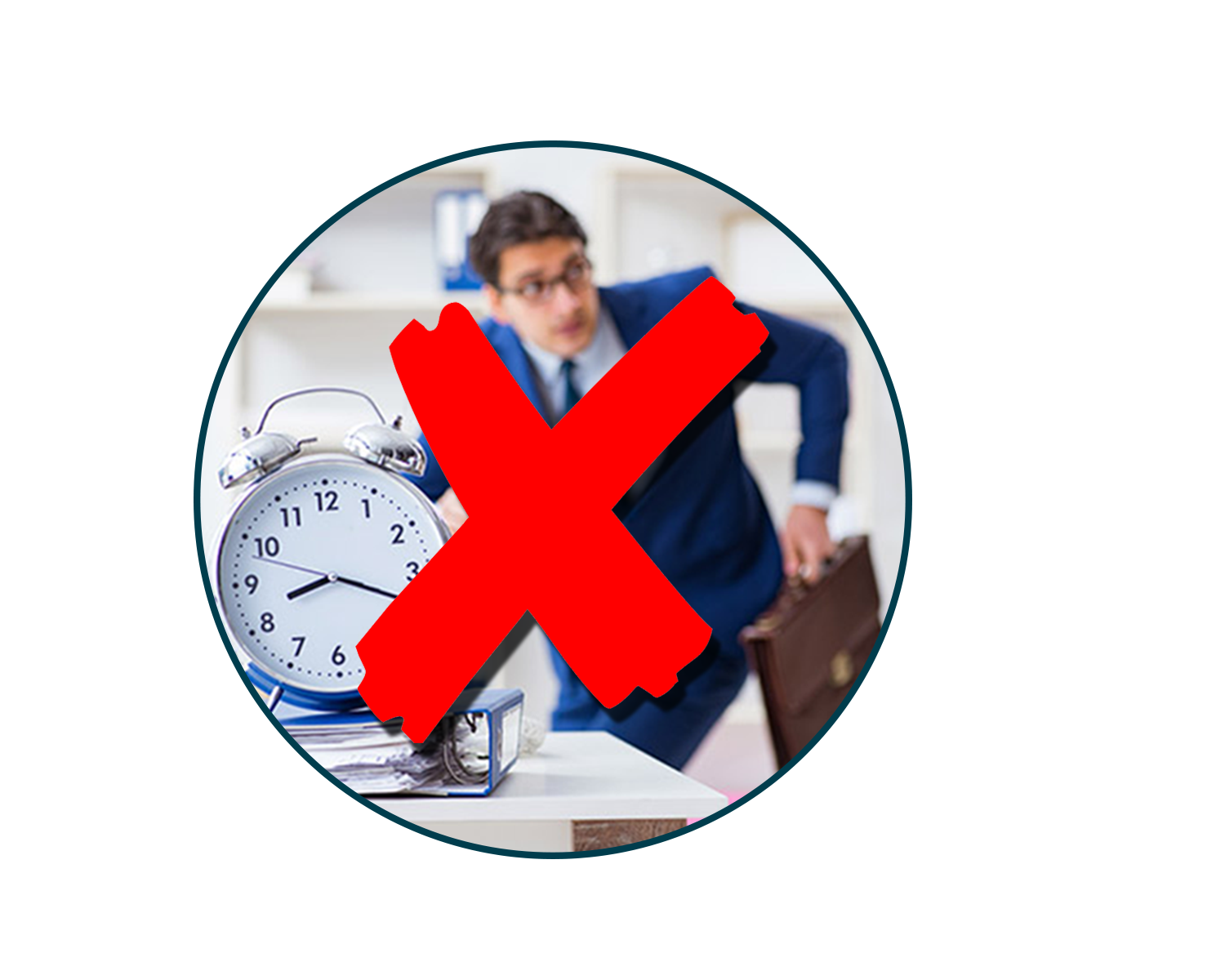 EASY INSTALLATION AND USE
Only three quick and easy steps are needed to make your business more efficient!
1. Install the device in a suitable and convenient place *
2. Connect it to the Internet
3. Register your employees in the system
* No need for wiring and specialized installation by a technician.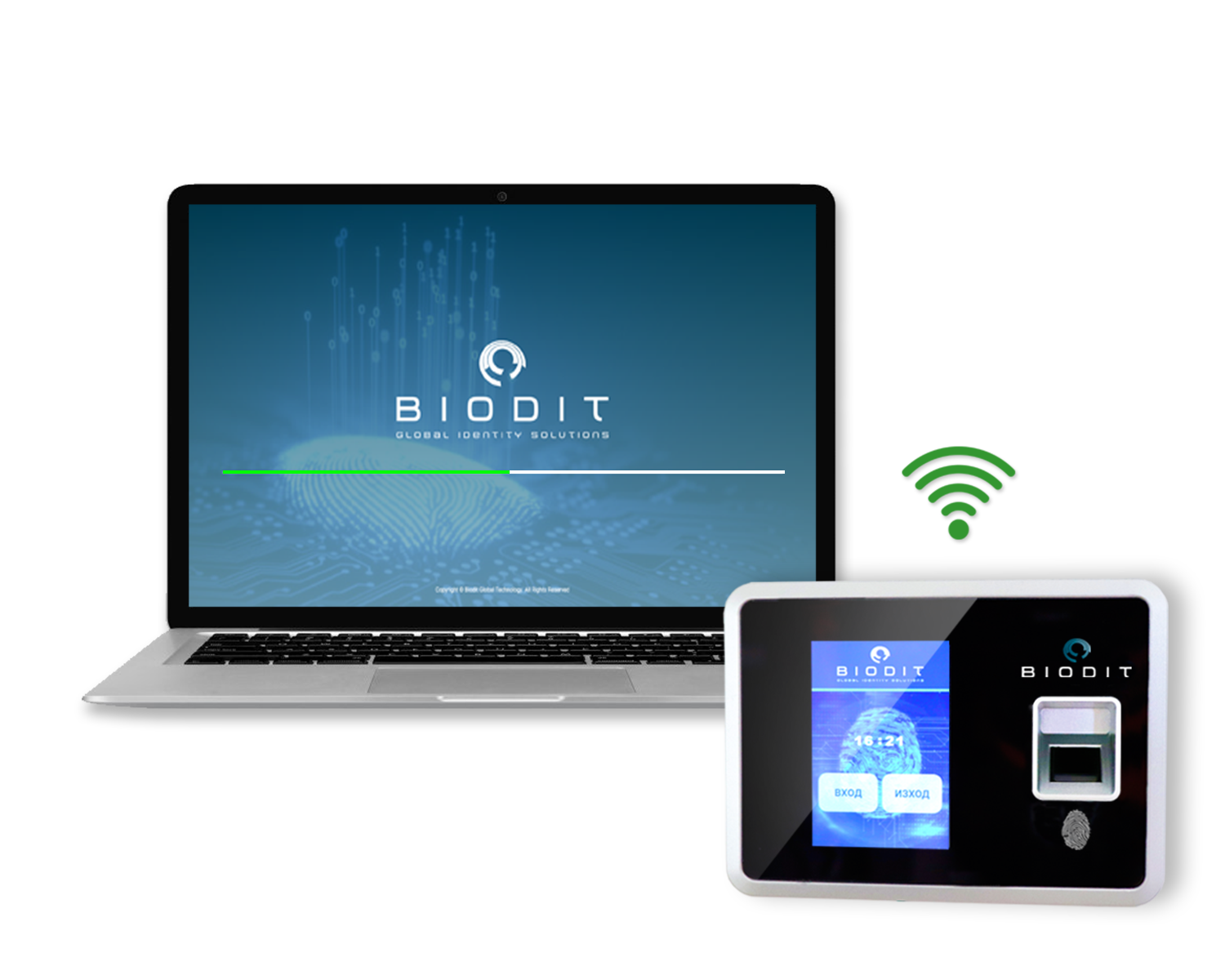 BIODIT TIME MANAGEMENT® 3G/4G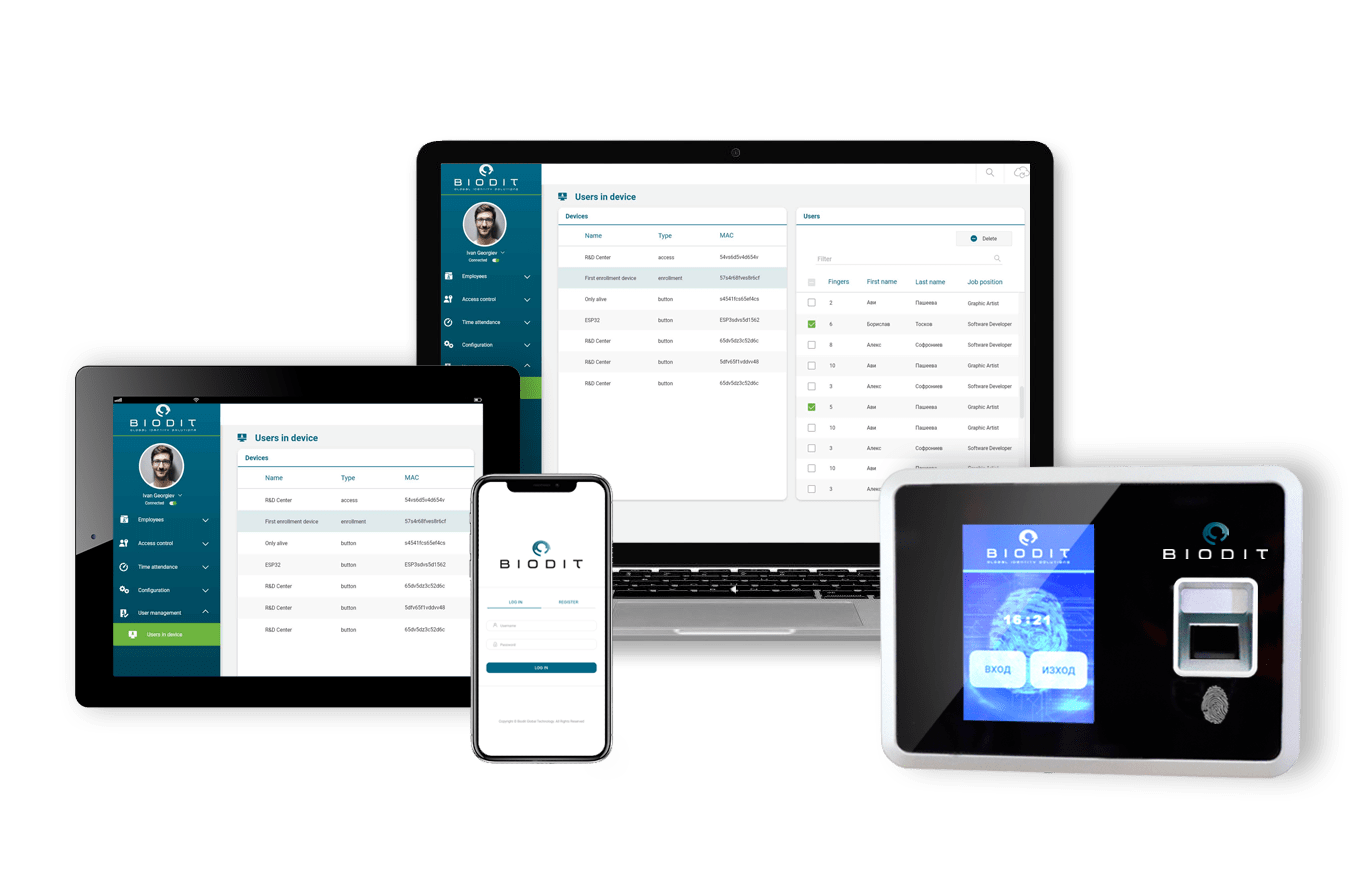 Price from BGN 39.90 / month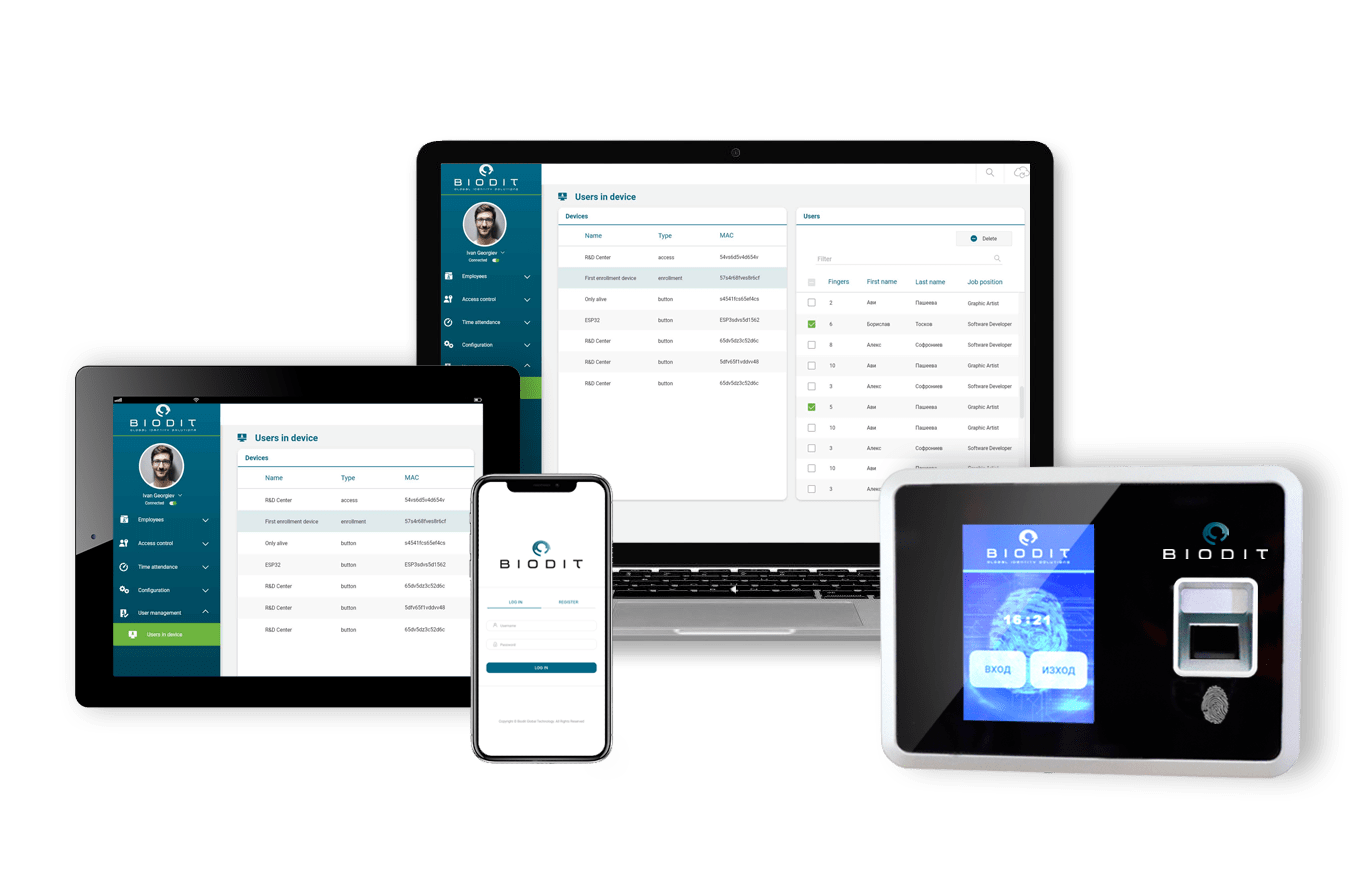 Price from BGN 44.90 / month