Biodit Global Technology will present its latest technological innovations at IFSEC London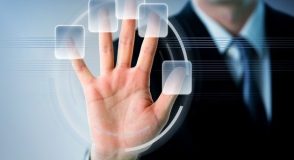 Biodit Global Technology will present its latest innovations in the field of biometric access control at the IFSEC International Exhibition in London, UK. Since the first 2010 award for WBLS® technology, the company has continued to develop and refine its systems to bring the future today.
"Following the recent tragic events in the UK, the IFSEC forum will be of great importance. The need for security systems grew enormously. This is why meeting the challenges of tomorrow has become our mission. We have developed not only a way of access control, but also solutions to a number of security issues. Our wireless technology allows precise access control and monitoring of different premises in real time. Therefore, CarSec responds to the growing need for controlled access to cars", said Biodit Global Technology CEO Julian Sofroniev.